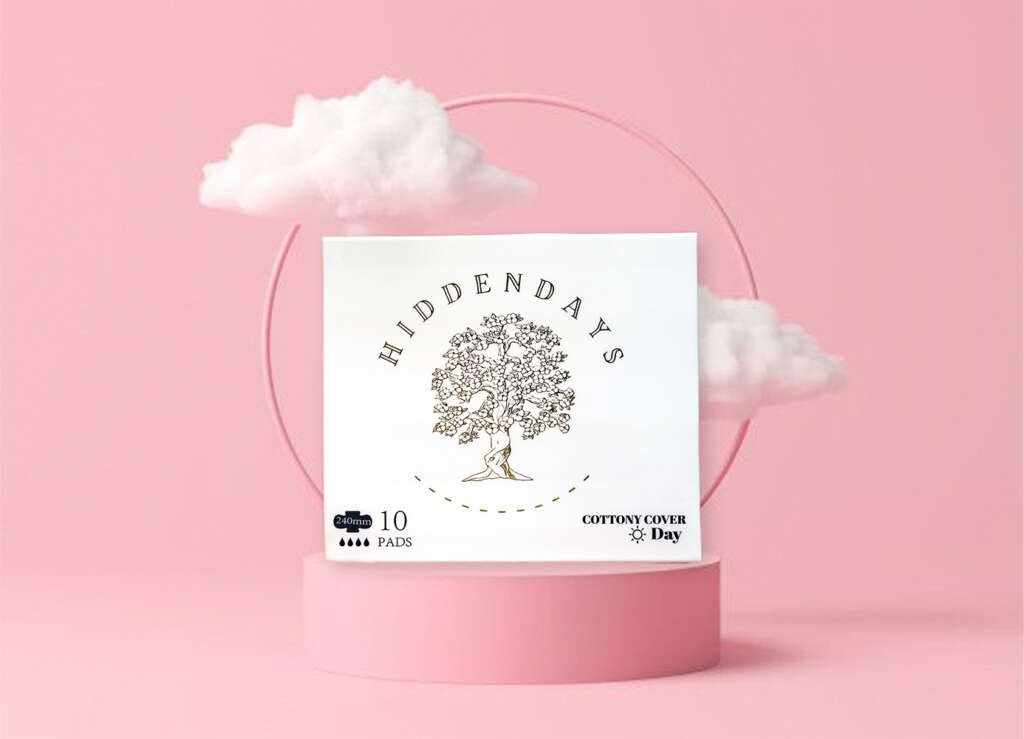 Say goodbye to foul smell and leakage throughout the day with Hiddendays. Our day use Hiddendays pads are made with 100% absorbent and soft organic cotton with anion chip on top to prevent leakage.
These pads offer coverage and high absorbency, allowing you to enjoy all day activities on your heavy flow. With breathable and soft surface material, it keeps you comfortable and irritation-free.
Made with 100% organic cotton (top sheet and core), plant-based bioplastic (back sheet), and non-toxic adhesives.
Count: 10 sanitary pads