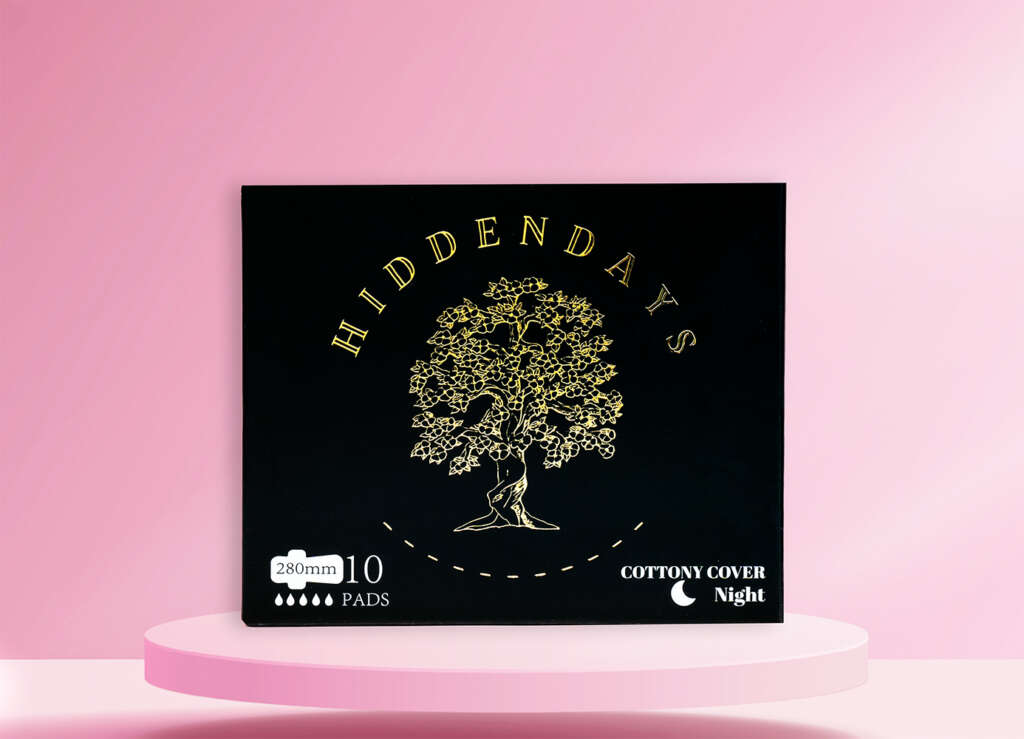 Does heavy period flow interrupt your sleep and you keep changing your pads to avoid stains on the bed sheets? With Hiddendays (night use) you can sleep peacefully without the fear of stains. Designed specifically for heavy night flow to keep you protected and leak-proof all night.
Say goodbye to those middle-of-the-night pad changes and early-morning sheet washes. Sleep well without interruption with our best-quality organic pads. Save nature and sleep well!
Made with 100% organic cotton (top sheet and core), plant-based bioplastic (back sheet), and non-toxic adhesives.
Count: 10 sanitary pads